Sudbury Cycling Club is the premier road cycling-focused club in Northern Ontario. Joining the club provides numerous benefits
Group Rides
Sudbury Cycling Club hosts many group rides throughout the year. Participating in group rides allows cyclists to develop and train skills that cannot be gained through solo riding.
Our group rides come in all shapes and sizes – from casual to race-pace and short to long; we facilitate group rides in the local area but also venture out of the local area on occasion to ride new roads and see new sights.
Regardless of the ride flavour, safety is our #1 priority when on the road.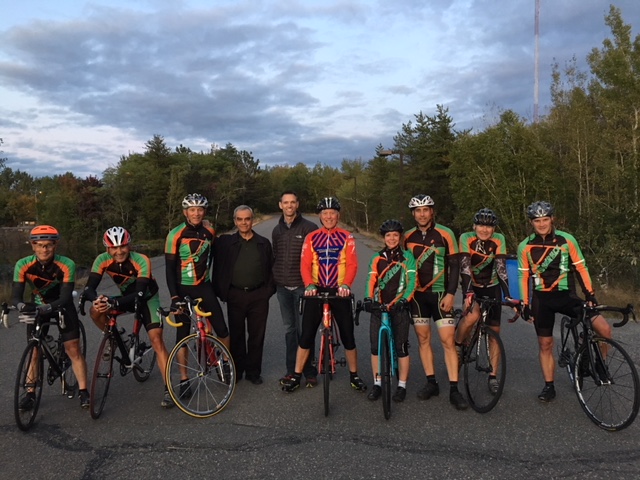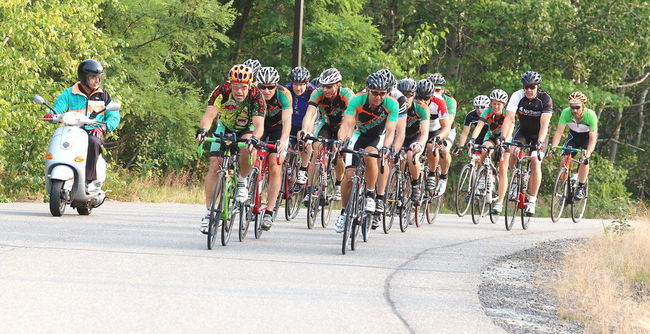 Coaching
Sudbury Cycling Club has access to seasoned and highly-trained coaches. Our coaches will help you in developing a training plan and provide motivation during training sessions, to help you meet your cycling goals – whether that is fitness or racing.
Delki Dozzi Cycling Track
The Delki Dozzi track is a dedicated cycling track located in the heart of the City of Sudbury. The track is a 1 kilometer freshly paved track composed of technical corners, ascents and descents, and straightaways. Not only is the track perfect from a technical point of view – it also features a gorgeous lake and woodland areas which make the track a joy to cycle – It is a perfect track for training or just a casual ride away from traffic.
While the track is normally open to the public, Sudbury Cycling Club has exclusive access to the track on Tuesday and Thursday evenings to host training events. These sessions will take your skills to the next level!